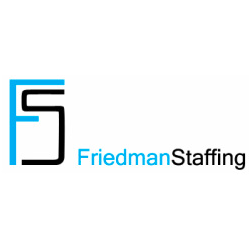 Payroll Manager
New York, NY
Major midtown New York City law firm seeks Payroll Manager to manage NY and California office payrolls for 500+ employees. Responsibilities include semimonthly payroll and overtime processing, bonus payrolls, pre-tax pension contributions, voluntary benefits and other deductions, reconciliation of payroll tax withholdings and annual wage/tax filings, general ledger software uploads and various salary-related expense and other account analyses. Manager will act as a liaison with the HR Department and supervise a payroll coordinator.

Manager needs a strong knowledge of automated payroll software programs. Individual must be bright, organized, a self-starter, collaborate with the Accounting Department, able to work in a team environment and possess strong communication skills.
A minimum of 5 years of payroll management experience is needed Ceridian and/or Day force or HRIS preferred and law firm experience a plus. Proficient with Excel. College degree strongly preferred.
18616